Coach trip to the Postal Museum
and London's Christmas Lights
November 2108
We set off for the sights of London on a very comfortable coach, driven by Sean, our driver for the day. 
He swiftly transported us to the Barbican where we enjoyed our morning coffee and biscuits, provided for us in the Museum of London.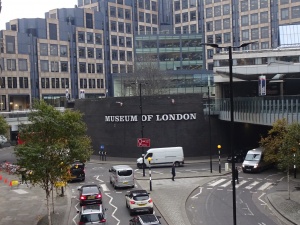 [supsystic-gallery id=52]
There was just time for a group photo in the museum before our Blue Badge Guide, Owen, led us out onto the streets for a short walk and talk.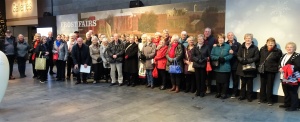 Our first stop was Postman's Park.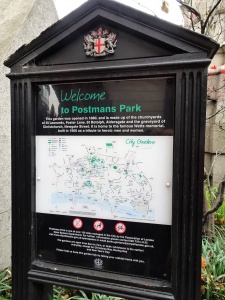 This park is home to the plaques displayed In Commemoration of Heroic Self Sacrifice. 
Each one bearing poignant details of a hero who died trying to help others during the late 1800s and early 1900s. 
[supsystic-gallery id=53]
We walked past many buildings previously used by the post office and the history of the service was explained to us. 
We learned that Roland Hill founded the uniform "Penny Post" in 1840.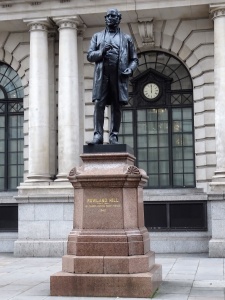 We also learned that pillar boxes weren't always red.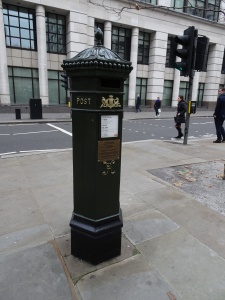 Owen led us back to the coach for our ride to Exmouth Market, EC1, for lunch. 
Here we found a host of choices from street food to cafes, restaurant and pubs but no market!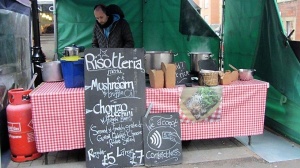 After lunch we re-grouped and Owen led us to the London Central Mail Centre, Mount Pleasant. 
This building has operated as one of the largest sorting offices in the world. 
Mount Pleasant currently covers 7.5 acres but they are selling a large parcel of the land for redevelopment, mostly housing. 
[supsystic-gallery id=54]
Just along the road we found the entrances to the Postal Museum and Mail Rail.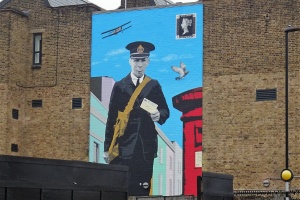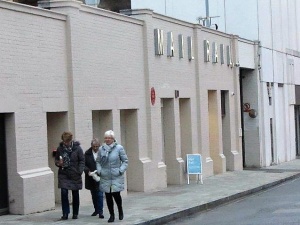 Owen took us to the museum first and after a talk we were free to wander around the exhibits. 
[supsystic-gallery id=59]
A very short walk across the road took us into the Rail Mail exhibition which houses items connected to the
first purpose-built, driverless, electric railway in the world. 
This underground, mail only, railway line ran as far as Paddington in the west and Brick Lane in the east of London. 
[supsystic-gallery id=56]
It started life as The Post Office Underground Railway in 1927.  In 1987 it was re-named Mail Rail and continued to be used until 2003.  It is now possible for us tourists to ride on it, in specially built, very small, carriages.  The 'sampler' trip lasts about 15 minutes with an accompanying  soundtrack and film projected onto a station's wall. 
Once we had finished our rides and looked around, we just had time for a coffee at the museum before the coach arrived to take us on the next leg of the journey. The Lights.
[supsystic-gallery id=57]
Owen gave a detailed commentary as we drove back and forth, round and round the familiar parts of London that are currently adorned with a variety of lights. Theatreland, Soho, China Town, Piccadilly, Oxford Street, Regent Street, Park Lane, Marble Arch, Trafalgar Square, The Strand….etc.  
We finally parked outside Somerset House where we alighted for the final stop. Another chance for a drink, or a skate (!), and a look at the Christmas shops set up by Fortnum & Mason. 
[supsystic-gallery id=58]
We climbed aboard the coach for the last time and said thank you and goodbye to Owen our guide.  Sean then drove us past the Tower of London, around Canary Wharf and back through the tunnel to Hartley.  Everyone agreed that it had been a lovely day.