Our 2019 Barn Dance
Back by popular demand we enjoyed another entertaining evening with the Skinner's Rats, being fed by Flo's Fryer.
We packed one end of the hall this year, leaving a large square dance floor in front of the stage.
Our dancing skills didn't seem to have improved much since last time but we all had fun anyway.
When the food was served we could have a rest while we enjoyed the lovely hot fish and chips +
Some of us were reluctant to start dancing again as we had eaten so much but most of us were soon on our feet and enjoying ourselves some more.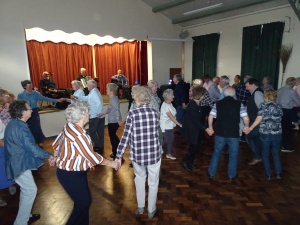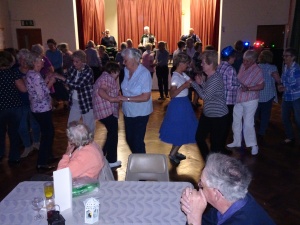 This year we were treated to an unexpected display of magic by the
Amazing Harry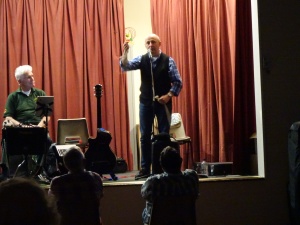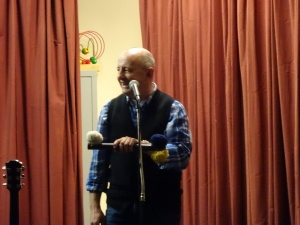 All too soon, the evening came to and end.
Once we started clearing everything away, we realised how tired we were!
Looking forward to the next one already!
---
---
Barn Dance Poster

.